OSTEOPATHY
ANTHONY WALKER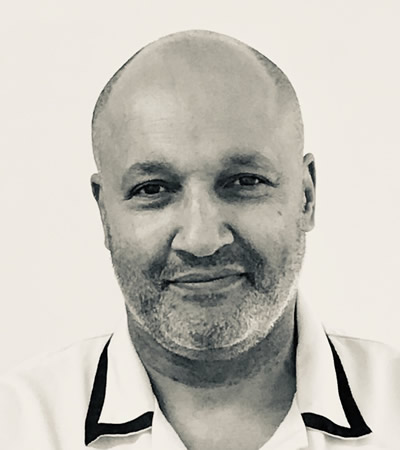 After a 12 year career in the Financial Markets of London Anthony changed direction and Graduated from The London School of Sports Massage in 1994 . A Degree in Osteopathic Medicine at the British School of Osteopathy followed graduating in 1999 . He has worked extensively in and around London including spells at the prestigious Bimal Practice in Hammersmith including a 5 year residency at The Chelsea Harbour Club.
Anthony founded the Old Isleworth Practice in 2004 after a 5 year associate position at St. Johns Practice – Isleworth.( Now closed )
His special areas of interest are Sports Injuries of the Shoulder and chronic Postural strains of the neck and upper back .
His Holistic treatment style incorporates Manipulation, massage, exercise prescription ,postural assessment and Dry Needling .
PERRY LUTZ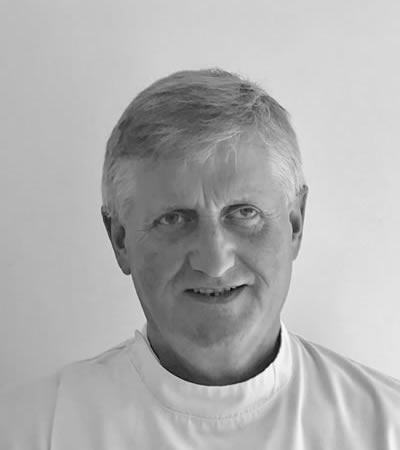 Perry graduated from the Maidstone college of Osteopathy in 1990 and has been in Private Practice ever since.
He has lectured at the Maidstone College of Osteopaths, The Andrew Taylor Still College and the John Wernham College of Classical Osteopathy in Epsom. Perry comes from a family of Osteopaths with both his brother and son practising registered Osteopaths .
Perry also runs a successful private practice from home in Hampton west London .
BERNARD CHAUCHET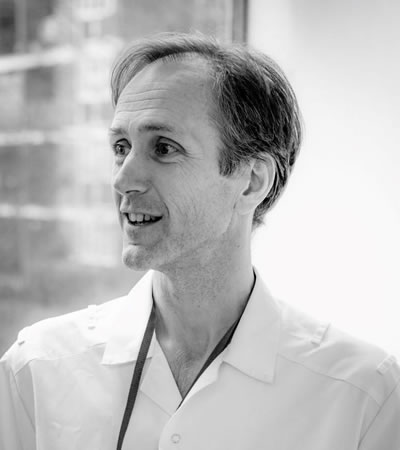 Bernard is the latest Osteopath to join the team at Isleworth .
Bernard hails originally from Paris but has lived in London for approx. 30 years .
He qualified with a Masters in Osteopathic Medicine from the British School of Osteopathy having already held a Diploma in Massage .
His particular area of interest is problems involving the TMJ ( upper jaw) although he is comfortable assessing and treating all musculoskeletal conditions.
When not working as an Osteopath Bernard can be found running his own contemporary art gallery in central London .
MASSAGE
MARIA BOURKE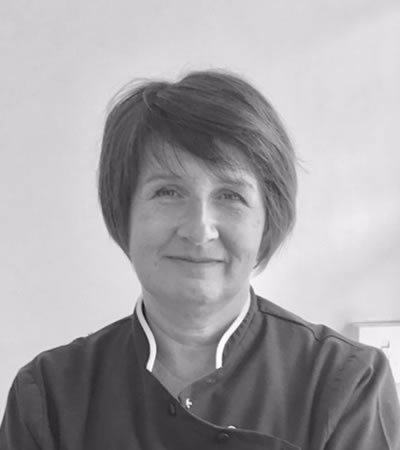 Maria Bourke has been with the practice since we opened in 2004 practising her brand of therapeutic massage .
MAGDALENA PIETRZYK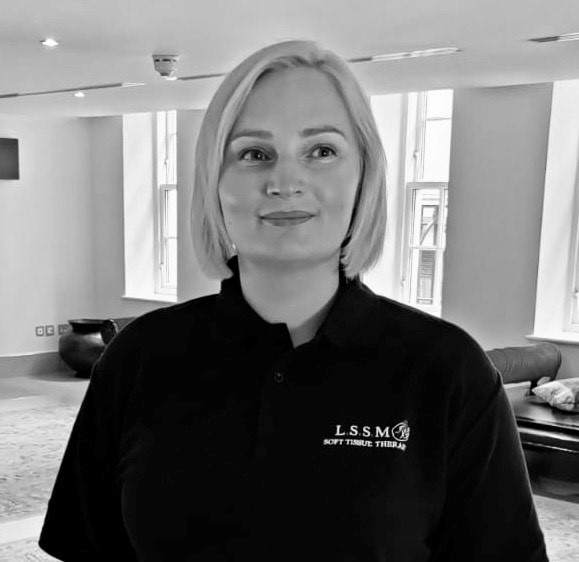 My name is Magdalena I'm a fully qualified Sports Massage and Soft Tissue Therapist and a member of the Institute of Sport and Remedial Massage (The ISRM). The human body has always fascinated me, so much so that in 2020 I followed my dream and I began training at The London School of Sports Massage. Having graduated with a BTEC Level 5 diploma in Soft Tissue Therapy, I now offer sports and remedial massage therapy to clients from all walks of life.
As a soft tissue therapist, I offer hands-on treatment with a variety of advanced techniques to relieve pain and discomfort, I can also provide advice on exercises to assist with rehabilitation. Each treatment is tailored to your needs to aid recovery.
VICKY MCNEIL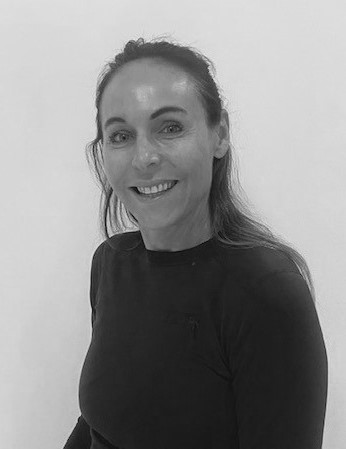 Vicky McNeil is an ITEC trained Sports Massage Therapist, have graduated from St Mary's University in Twickenham, London.
As an experienced Personal Trainer of 15 years, Vicky applies her deep knowledge of fitness and wellbeing combined with an understanding of the positive impact that sports massage can have on the body and mind by reducing muscular tension and pain.
Sports massage is a form of deep tissue massage that can be used to treat a variety of conditions such as:
Muscular and joint injuries
Sports-related injuries
Repetitive strain injuries
Stress and tension
Back pain
Vicky puts her passion into working with her clients to achieve physical performance and recovery, and to support them in improving their long term health and fitness levels.
CHIROPODY/PODIATRY
Kurt Moran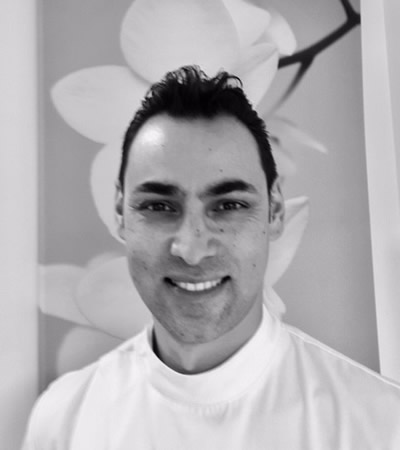 Kurt has been in private practice for 22 years after qualifying from the University of Westminster in 1998. This experience has given him the confidence to treat the majority of Podiatric conditions and the freedom to tailor – make his treatment plans to suit each individual patient.
Kurt recently rejoined us after holding a position as senior clinician in a large London practice working with the Chelsea Pensioners as well as the largest retirement home group in the UK .
When not at Isleworth he co- manages a successful Podiatry practice in Teddington with his sister , Terina Moran-Gentle .
Terina Moran -Gentle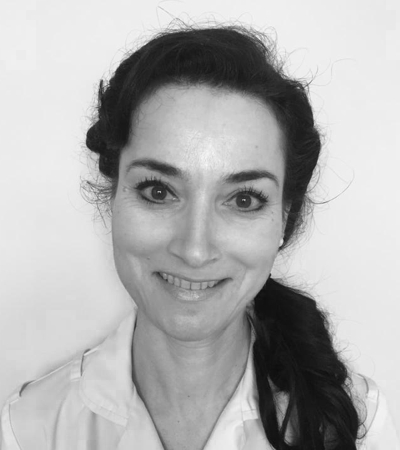 I've been a Podiatrist now for over 25 years and I'm very happy to be returning to Isleworth after an absence of 7 years .
I've a wealth of experience and can treat all kinds of foot ailments from in growing toenails to fungal nails and foot pain .
I am also trained in the use of The Swift Verrucae removal technique . One of the most rewarding aspects of my profession is helping to relieve foot discomfort in others
ELLIE KING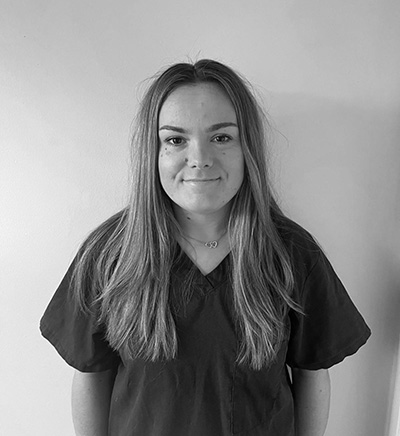 I graduated from the University of Southampton in 2018 with a First Class Honours in Podiatry.
Since then I have gained experience working in the NHS, I worked in Surrey before moving to London.
When not working at the practice, I work as a Diabetes Specialist Podiatrist treating patients of high medical and podiatric risk.
I enjoy treating common foot pathologies where I bring immediate relief to clients, such as corns, callus and ingrown toe nails.
PILATES
For advice on Pilates instruction see Anthony Walker ( Principal Osteopath )
ACUPUNCTURE AND CHINESE MEDICINE
Dr. DERONG YU.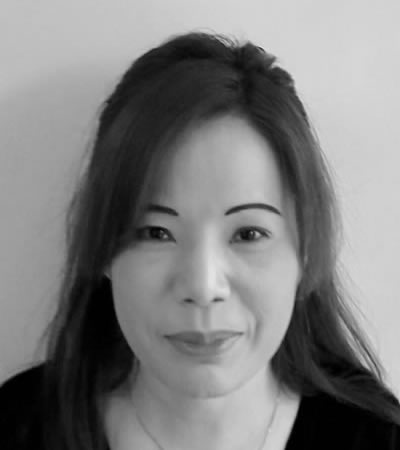 Derong graduated from Shanghai Second Medical University with a Masters Degree in Clinical Chinese Medicine in 1998.
Since 2001 Derong has practiced Traditional Chinese Medicine (TCM ) and Acupuncture in the UK succesfully building a large client base through word of mouth whilst achieving excellent results.
REFLEXOLOGY
DEBBIE BEE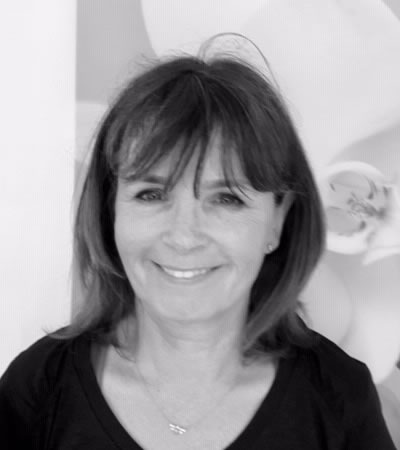 Debbie began her career in Child care and Development after which she joined the NHS working alongside nurses within the immunisation programme. After working with Occupational and Speech therapists she developed a keen interest in Holistic therapies noticing how powerful and effective they were in assisting both physical and psychological healing.
Debbie qualified in Holistic massage in 2006 and completed her Reflexology Diploma in 2007.
She has subsequently gained further qualifications in Maternity and Infertility Reflexology and Meridian and Lymphatic Reflexology .
PRACTICE MANAGER / RECEPTION
KATE KORNER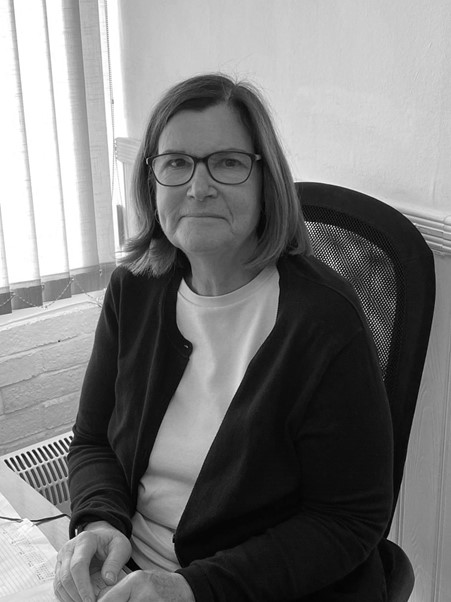 LYNDA CATTINI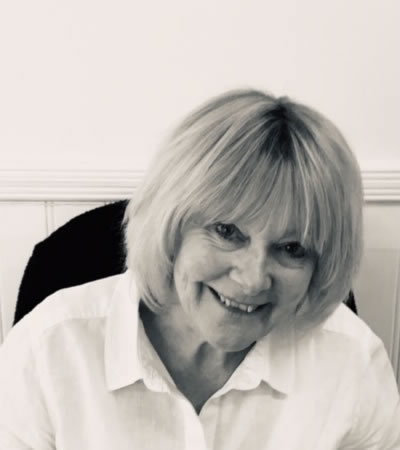 Linda joined us recently after working for 23 years at St. Mary's Primary School ,Isleworth .